Orthotics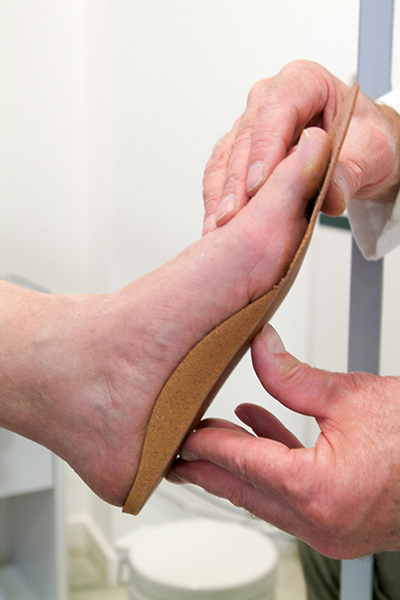 Custom made orthotics are designed with the partnership of the trained Physiotherapist and Langer Biomechanics. Langer is the manufacturing company that is overseen by a Pediatrist with over 25 years of experience in orthotic design. An orthotic assessment is one hour long and involves a detailed exam taking multiple measurements of foot and ankle mobility, including a gait analysis. A plaster mold is then casted for each foot. The combination of the measurements, analysis and the mold is used by the Langer laboratory to design an orthotic that is custom to your needs. Orthotics can be created to be transitional from shoe to shoe or as a custom-made orthotic shoe or sandal.
An orthotic may be necessary if you have poor foot or ankle mechanics or alignment. They may also be useful to off load a painful foot condition such as plantar fasciitis or for lower back, hip or knee pain.
Many insurance companies' cover the cost of the assessment, casting and the orthotic device. It is always advisable to check with your personal policy to determine if there are special stipulations to coverage.
Acupuncture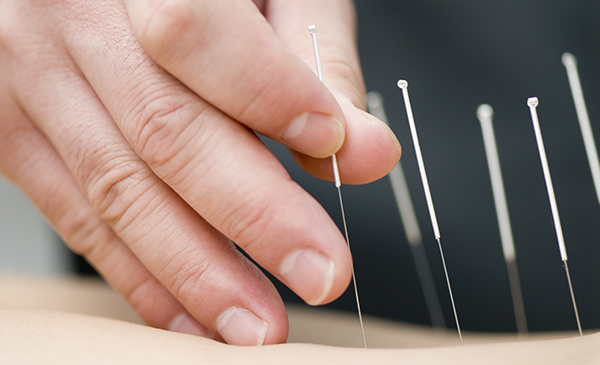 Acupuncture is the insertion of thin sterile needles through the dermis or skin and into the soft tissues beneath. It is a safe practice that originated over 2000 years ago. In Western society, it has been well researched and is strongly supported to stimulate the endorphin system which can result in reduced pain and inflammation. It is commonly used for pain resulting from a musculo-skeletal origin or headaches
Following an assessment by your physiotherapist, treatment with acupuncture may be recommended and would be discussed with you for your informed consent. Typically, the needles are left in position briefly, sometimes with manual or electrical stimulation. The number of needles varies but may be only two or three, depending on your needs. Although acupuncture can be used as a sole treatment, typically it would be used in conjunction with other Physiotherapy skills. There is no additional cost for the acupuncture when you are already attending for Physiotherapy care.
Physiotherapists who incorporate acupuncture into their practice must complete post-graduate clinical education through institutions recognized by the College of Physiotherapists of Ontario. Through the Acupuncture Foundation of Canada after a series of courses, the therapist must pass both a written and oral practical examination to become certified.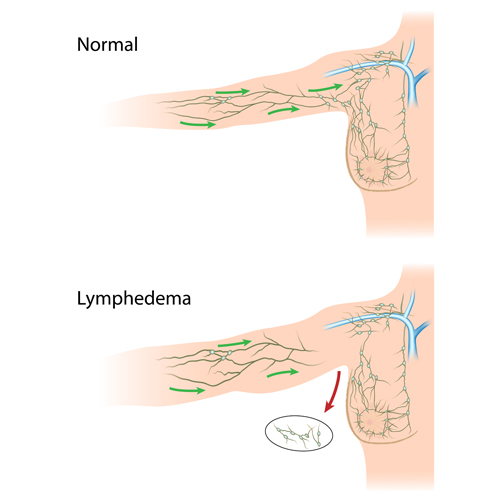 Lymphedema is swelling that occurs in any body area, but typically the extremities and is categorized as either a primary (no known cause) or a secondary lymphedema. Secondary lymphedema is caused by trauma or insult specifically to the lymphatic vessel system. This commonly occurs after surgery or radiation where the lymph nodes have been directly affected.
Typically, the lymph vessel system regulates and removes excessive fluid including waste products from the body. It returns a percentage of the fluid back to the blood stream. If the lymph vessels are disrupted, then a back-up of fluid occurs, creating lymphedema.
Lymphedema can cause pain, mobility restrictions, feelings of tightness or burning in the area, infection and thickening of the skin. A significant increase in the girth of the affected area will often occur as the condition progresses.
Although there is no cure for Lymphedema, it can be well managed to allow an individual with lymphedema to live a happy and active lifestyle.
Combined Decongestive Therapy (CDT)
CDT is a combination treatment for lymphedema. It includes:

With a certified CDT therapist's help your Lymphedema can be controlled and you can be taught to effectivity self managed the condition.
Pelvic Floor Rehabilitation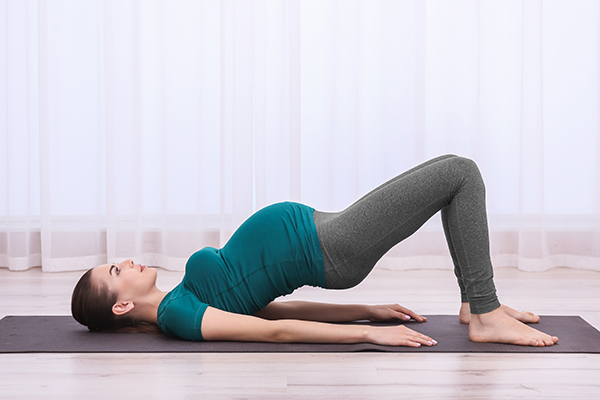 Pelvic floor dysfunction and pain often goes untreated as many individuals are too embarrassed to seek help or are unaware that non-surgical treatment options exist. Pelvic floor Physiotherapy is not a new treatment, but it is becoming better known and accepted. Mainly because in recent years the research has so strongly supported its' efficacy.
Best Evidence Guidelines (Cochrane, 2010) state that Pelvic Floor Physiotherapy (using internal examination to teach the exercises) should be the FIRST line of defense against all forms of stress, urge and mixed incontinence before surgical consultation.
A proper Pelvic health exam includes the evaluation of both external (back, hip and pelvic mobility, length tension, stability, and muscle function to name a few) and an internal pelvic exam. Other areas to discuss may be diet, skin care, posture, and stress management.
Which can contribute to Stress Incontinence, Urge Incontinence, and Pelvic Organ Prolapse. Incontinence is NOT a normal part of aging, nor is it normal post pregnancy.
Which may contribute to Urinary and Fecal Urgency, Urge Incontinence, Chronic Pelvic Pain, Pudendal Nerve Irritation, Interstitial Cystitis, Chronic Prostatitis, Dyspaerunia, Vaginisimus, and Vulvodynia.
Chronic Constipation, Irritable Bowel Syndrome, Coccydynia, Rectus Diastasis, Post-Prostatectomy, Pelvic Girdle Pain in pregnancy/post labour and delivery, pain during intercourse, difficulty starting urine stream, if you have unresolved low back, hip or pelvic pain or if you have pain in the vagina, perineum, rectum, bladder region, or penile, testicular or prostate pain.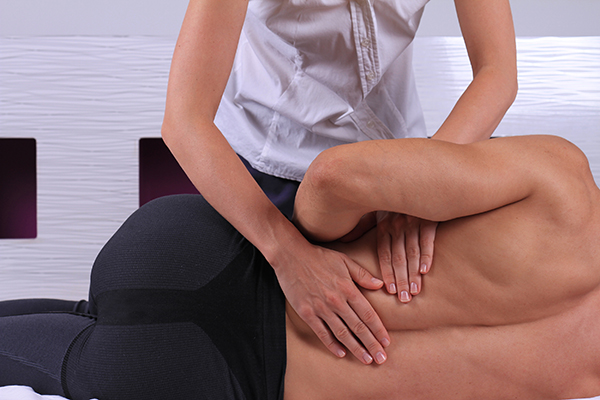 Manual Physiotherapy is a systematic, problem-solving approach to patient-centered assessment and treatment techniques used in the comprehensive management for spinal, upper extremity, lower extremity, temporomandibular joint and neuromusculoskeletal dysfunction.
Your physiotherapist will integrate a variety of manual or hands on techniques such as mobilizations, manipulations, neurodynamic techniques, myofascial techniques, soft tissue lengthening and joint specific stability exercise to maximize the return to normal joint mobility and function.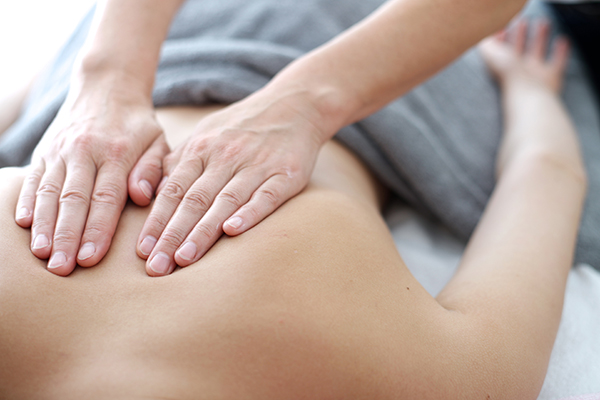 Registered Massage Therapists are College trained regulated health professionals who assess and treat the soft tissues. They meet the requirements for their diploma and license to treat through the completion of hands on training, and by passing a series of both written and practical examinations. The Massage therapist will assess your needs and discuss your goals for recovery. The Massage therapist and Physiotherapist will often work collaboratively to assist in your care. Open communication is necessary to ensure your goals are met and that duplication of services are not made. Our Massage Therapists are registered members of the College of Massage Therapists of Ontario and adhere to the Regulated Health Professionals Act.
Massage therapy may be utilized to help with the reduction of pain, muscular tension, improve range of motion or decrease the effects of tissue adhesions. Massage therapy can also be useful to help with stress reduction which often causes pain syndromes in the back or neck, cause headaches and or muscle tension.