Striving to take care of all your rehabilitation needs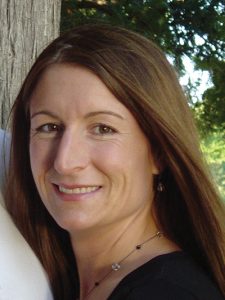 Kelly Spears
Registered
Physiotherapist
BPhEd, BHScPT, MClScPT (manip.), CAFCI, CDT, MCPA, FCAMPT
Orthopaedic, Lymphedema & Pelvic Health Physiotherapist
Kelly has over 22 years of clinical experience in private practice Physiotherapy. She originally graduated with Honours from Brock University in 1998 with her Physical Education Degree. This degree focused on the integration of those with physical disabilities in an active lifestyle and Physical Education. She then attended McMaster University and graduated with Distinction in the year 2000 with her Bachelor of Health Science in Physiotherapy.
After seven years of practice and numerous continuing education courses including the McKenzie method and certification in Acupuncture, she attended the University of Western Ontario for the Master in Clinical Science Physiotherapy Degree. She then passed the Orthopaedic Advanced exams which gave her advanced standing in Manual and Manipulative Physiotherapy and became a Fellow of the Canadian Academy of Manual and Manipulative Physiotherapy (FCAMPT).
Kelly furthered her education over the years and became certified to treat Lymphedema in the Combined Decongestive Therapy technique (CDT). She is a registered Authorizer for the Government Assistive Devices Program (ADP) for the use of Lymphedema garments.
She is also trained in Pelvic Health Physiotherapy for the treatment of pelvic pain syndromes and urinary stress or mixed incontinence. She is registered with the College of Physiotherapists of Ontario to perform the controlled acts of Acupuncture, Internal pelvic exams and spinal manipulation.
Her treatment philosophy involves the use of manual therapy techniques to attain proper joint mechanics, while using soft tissue techniques in combination with exercise and posture correction to attain muscular balance, which also serves as a source of preventative maintenance.
Kelly has two children with her husband who enjoy camping, hiking and various sporting activities. She is an active executive member to the Orillia Ladies Co-operative Soccer League and has been a member of the Canadian and Ontario Physiotherapy Associations since 1998.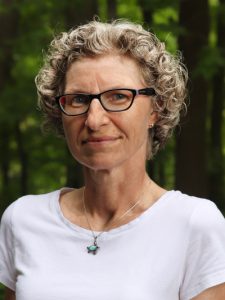 Iveta Doktor-Inglis
Registered
Physiotherapist
BHScPT, MHK (Biomech.), Dip. Manip., FCAMPT, CDT
Orthopaedic, Lymphedema, Pelvic Health & Vestibular Physiotherapist
Iveta graduated from York University in 1992 with an Honors degree in Kinesiology. A year later she earned a Masters degree in Biomechanics from the University of Windsor. After 4 years of working as a kinesiologist in the rehabilitation field, Iveta returned to school. She attended McMaster University and graduated with Distinction in 2000 with a Bachelor of Health Science degree in Physiotherapy.
Over the next few years, Iveta completed numerous courses in manual therapy, earning an Advanced Diploma in Manual and Manipulative Physiotherapy in 2007, becoming a Fellow of the Canadian Academy of Manual and Manipulative Physiotherapy (FCAMPT). In addition to courses in manual therapy, Iveta has also completed a number of courses in acupuncture, pelvic floor physiotherapy, TMJ dysfunctions, and lymphatic drainage, becoming certified in Complex Decongestive Therapy (CDT).
Since 2011, Iveta's focus has been on vestibular rehabilitation. In 2014, Iveta attended Emory University in Atlanta, obtaining a certificate in Vestibular Rehabilitation, and in 2015 she completed an Advanced Vestibular Rehabilitation course at the University of Pittsburgh.
As a physiotherapist, Iveta has worked in private practice in Orangeville, Orillia and Barrie. Her practice is very diverse and consists of assessing and treating patients experiencing symptoms of concussion, vertigo, dizziness, and other vestibular disorders. Iveta also works with cancer survivors and others with lymphedema and excessive swelling; patients with TMJ dysfunction (jaw pain, headaches); men and women experiencing pelvic floor difficulties (incontinence, pain); patients with pelvic and sacroiliac joint issues; postpartum patients; and patients with various musculoskeletal dysfunctions.
Iveta's treatment philosophy is about treating the person not the symptom.
When not working, Iveta is either skiing, or biking with her husband and their two boys.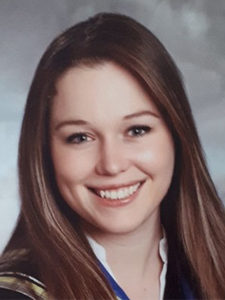 Tara L. Leeming
Registered
Physiotherapist
MScPT, HBSc
Orthopaedic Physiotherapist
Tara is a Physiotherapist who grew up in the Penetanguishene area and attended school locally before commencing her university training at the University of Toronto (U of T). She attained her Honours degree after four studious years in the Bachelor of Science program. She then continued at the University of Toronto and attained her Master of Science Physical Therapy degree. Since graduating she has challenged and attained her level one Manual Therapy credentials. Tara is currently working on integrating Acupuncture into her practice through continued education by the prestigious Acupuncture Canada Credentialing program.
During her Physiotherapy school placements, she discovered she has an interest in burn and scar care, pre-and post-partum pelvic health, and addressing musculoskeletal injuries with a hands-on approach. She has experience treating joint replacements, fractures, sprains, strains, general deconditioning, balance impairments, arthritis, back pain, chronic pain, over-use injuries, maintaining strength and mobility, as well as many other conditions. Tara enjoys the one-on-one care a Physiotherapist can provide and building therapeutic relationships with her patients. She states that she gains "a sense of satisfaction when she can work with someone and help rehabilitate them so that they can return to doing what they love/need to do. Some people come in feeling so frustrated and nervous about their injury. It feels good to help them regain their confidence during treatment sessions and start to enjoy life more again".
When she is not working, Tara enjoys spending time outdoors hiking, camping, canoeing, cross-country running, or being with family and friends. She has a passion for wildlife.
Tara is excited to be a part of the team at Mariposa Physiotherapy & Rehabilitation and is accepting new patients!
Our Physiotherapists are Mentors and Preceptors for Physiotherapy Students for: